About Coinswala
WE ARE A SMALL GROUP OF NUMISMATISTS FROM DELHI, MOSTLY SENIOR CITIZENS, JOINED TOGETHER WITH A COMMON OBJECTIVE BACKED BY VAST KNOWLEDGE AND EXPERIENCE IN THIS GREAT HOBBY.
COINS ARE PIECES OF METAL THAT HAVE BEEN ASSIGNED A VALUE AND STAMPED WITH A DESIGN APPROVED BY THE GOVERNING AUTHORITY. COINS ARE LEGAL TENDER. THE HISTORY OF COINS HAS EVOLVED OVER TIME. BUYING & SELLING BEGAN WITH COWRIE SHELLS AND BEADS. LATER PRECIOUS METALS WERE SHAPED AND STRUCK WITH DESIGNS AND MARKS.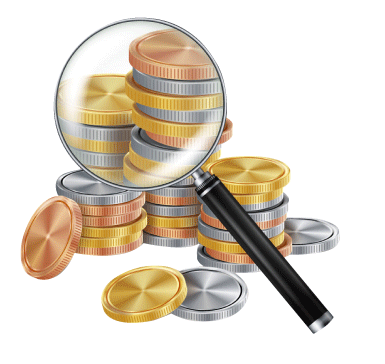 The number of coin collectors is increasing day by day and so the demand for these coins. The value of these keeps appreciating every year.
Extending Coin Collection Hobby
COINS TELL A LOT ABOUT THE RULER WHO ISSUED THEM. THEY SPEAK OF EVENTS THAT TOOK PLACE. THEY ALSO TELL US THE NAME OF RULER AND WHICH YEAR HE RULED IN. HENCE THIS IS A VERY USEFUL AND EFFECTIVE HOBBY FOR YOU AND YOUR KIDS AS EVERYONE GETS ENGAGED IN A COSTRUCTIVE MANNER AND IT STIMULATES YOUR CREATIVE SIDE AS ALSO ADDS ONE'S KNOWLEDGE IN HISTORY AND CULTURE OF THAT ERA. BESIDES, IT WILL SERVE TO BE A FUN AND PROFITABLE HOBBY.
Our Oath
It is our oath that we will do everything in our means and beyond to fulfill our fiduciary duty and our obligations to the fullest satisfaction of all our patrons.